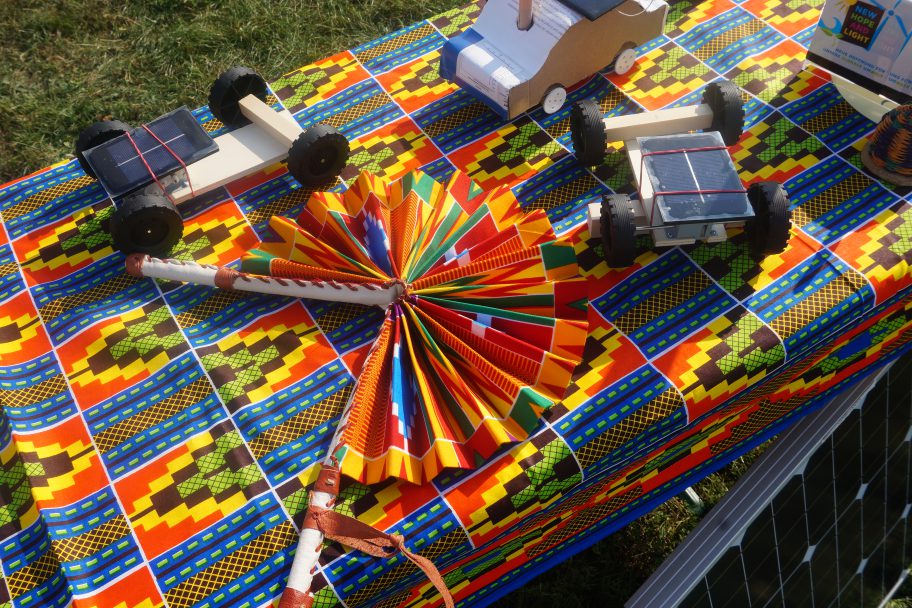 Project details
Grant donors
Aktion Mensch
Target audience
Children and adolescents
Project description
Global Learning and Technology is Fun!
Our project combines Global Learning and conveyance of knowledge on sustainable energies and aims to motivate the participants to embrace the principle of sustainability and sustainable utilization of energy. Experiments on solar energy and wind energy provide the participating children and adolescents with a tangible, practical impression of the efficacy and sustainability of these forms of energy.
With our project, we reach out to children and adolescents in school and non-school establishments and provide them with the opportunity to make use of our technical and intercultural educational offer. Thus, we help them get acquainted in a playful manner with STEM fields and technology and encourage them to discover new fields of interest in this area and to develop their potential.
In this context, we are particularly keen to motivate girls, who are still underrepresented in this field. We strive to encourage them to have a go at discovering the world of technology and STEM fields.
Our playful approach, without in any way exerting pressure to perform, helps children and adolescents to engage with technology in a relaxed atmosphere. In this way, they discover that engineering is great fun, and they broaden their perspective, not least with regard to their choice of career.
With our mobile workshop, we travel around downtown areas of Berlin, Germany to visit children and adolescents in school and non-school establishments and at places lacking in playground and recreational facilities.
The intercultural encounter of children and adolescents both with various migrational backgrounds and without migrational background, both with each other and with our international team, promotes the intercultural social competence of all those involved.
sponsored by