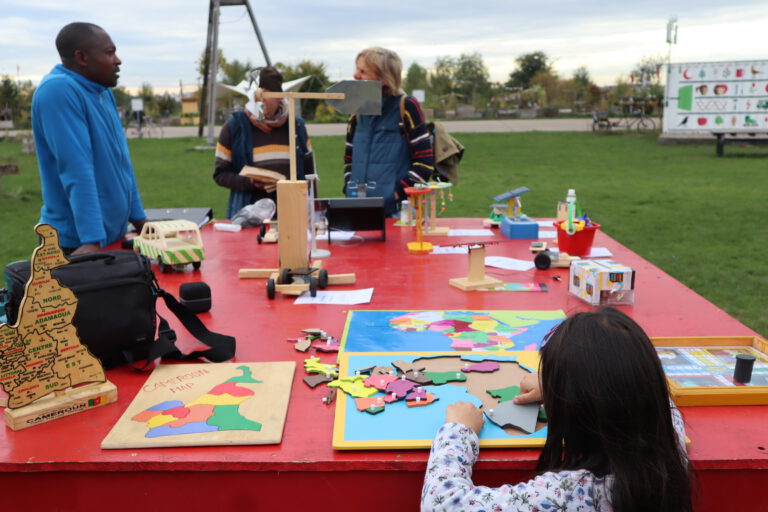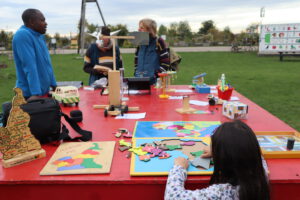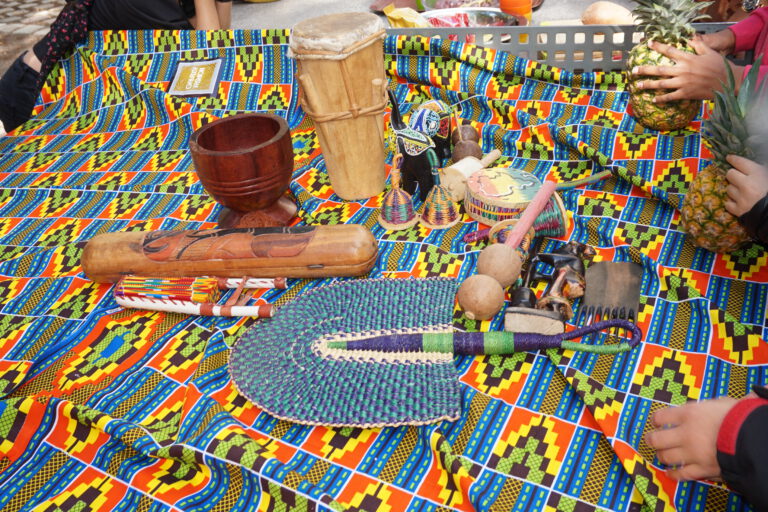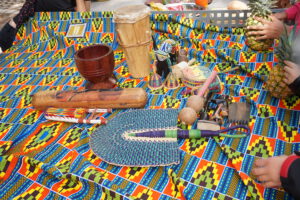 [This Workshop cannot be booked online.]
Test your knowledge of the countries of Africa and have a go at various games and musical instruments from the African continent.

Age: For children and adults
We adjust our offer to suit the respective age group.
Time: 90 minutes
Learn in a playful manner how many countries the continent of Africa is made up of and where they are located. This workshop highlights how larger Africa is compared to Europe and how many people live there. We will be glad to customize the knowledge to be conveyed to your wishes and address individual countries or regions of Africa in greater depth.
In addition to the various stations on the regional geography of the African continent, you can try out musical instruments and games from various countries
.
Subject areas:
Geography, 7th/8th grade: 2 Migration and population; 3.4 Poverty and wealth
           Competencies: Self-orientation; communication and judgement
Social sciences, 5th/6th grade: 3.1 Nutrition – how do people get enough to eat?
           Competencies: Analyzing; judging
General Knowledge, 1st to 4th grade: 1 The Earth (global living environments; 3.3 Market (research and responsibility: what originates from where?); Global market (economic interrelations)
           Competencies: Recognizing,
           communicating; judging and taking
           action
Music, 5th/6th grade: 3.5 Music in a cultural context (musics of the world – musical instruments of the world
           Competencies: Arranging and
           performing